What's in a PEO Service Contract?
Apr 18, 2018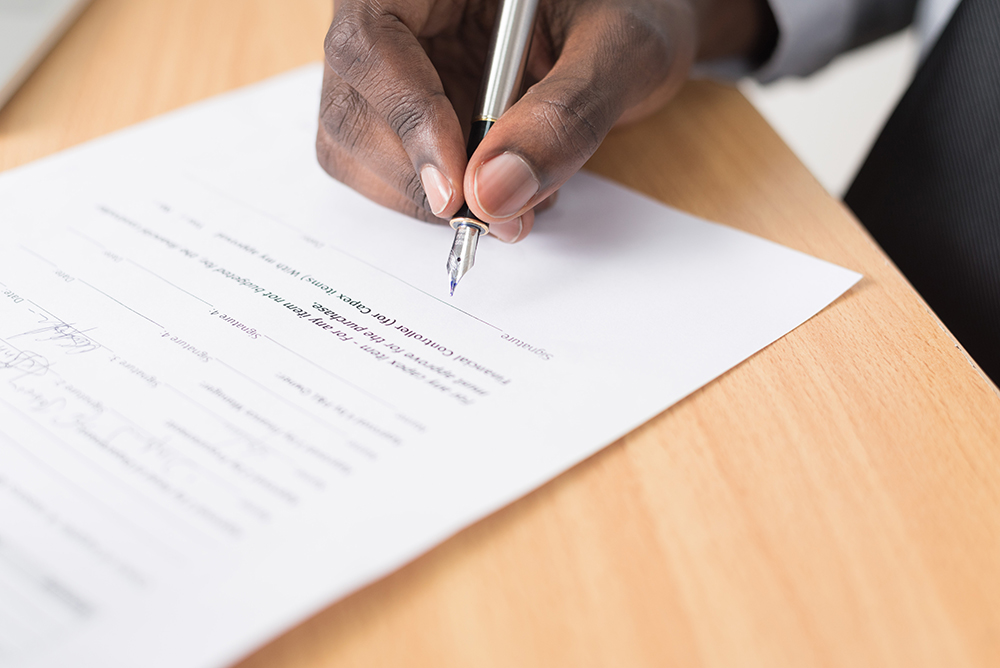 For a service that involves administering your payroll, including timely reporting of tax liabilities, while insuring your employees with workers' compensation insurance coverage - you can bet in today's litigious world that a PEOs service agreement isn't going to be a short read. Oh, I forgot to mention that many also provide employee benefits and human resource management, so add more of that legal mumbo jumbo to the mix.
After almost 20 years in the industry, I've noticed most PEO contracts contain similar information at the heart of defining the client relationship and their service offerings. For that reason, I've chosen one Florida PEO company's contract to dissect, clean and separate into what I would find important, or informative if I were an employer considering a PEO relationship - so here's the short and sweet.
Defining Relationship & Contract Term
The parties (client and PEO) shall at all times act consistent with the intent that a professional employer organization (PEO) relationship and not a joint employment relationship is to exist between the parties.
Additionally, this Agreement is not intended to in any way limit client's ability to run its own business and to exercise direction and control over its own employees.
This contractual relationship between PEO and Client is intended to be long term and on-going rather than temporary in nature and not a series of limited-term assignments. The initial term of this Agreement shall be for one (1) year (the "Initial Term").
Client acknowledges and agrees that PEO is not engaged in the practice of law or the provision of legal, financial, tax, or investment advice or services, and Client at all times retains the right to seek appropriate advice from professionals of its own choosing, including, but not limited to attorneys and accountants.
PEO Service Fees Addressed
It is the intent of the Parties that the total charges billed to Client be one composite charge where Client accepts, and is satisfied with the total bill.
In addition, Client agrees that since FUTA and SUTA taxes may be adjusted at any time by any applicable state or by the federal government, FUTA and SUTA rates may be adjusted at any time by PEO using reasonable business judgment.
Upon written notification to Client from PEO of a fee adjustment, Client shall have the right to terminate this Agreement by giving notice of termination to PEO within FOURTEEN (14) days after receipt from PEO of a notice of a fee adjustment.
The Employer/Employee Relationship
Client shall be entitled to exercise all rights, and shall be obligated to perform all duties and responsibilities, otherwise applicable to an employer in an employment relationship.
Additionally, Client and not PEO, shall have the right to control the manner, means, and details of the work performed by the utilized individuals. Client shall retain such sufficient direction and control over the utilized individuals and over the workplace as is necessary to conduct Client's business.
Client shall immediately report to PEO all complaints, allegations or incidents of any tortious misconduct or workplace safety violations, regardless of the source.
The PEO/ Employee Relationship and Work Comp Coverage Status
Utilized individuals are defined in this Agreement as "individuals performing services for Client for whom PEO processes payroll and Client submits timely, accurate and complete payment and information, while this Agreement is in effect."
The utilized individual paper work and W-4 withholding form must be delivered to PEO before the individual commences a PEO relationship with PEO. PEO shall not be considered to be in a PEO relationship with regard to any individual until the utilized individual paper work and withholding forms (and Form I-9 as required by law) are received by PEO for that individual and Client is notified that the individual has been accepted by PEO as a utilized individual.
Workers' Comp Insurance Coverage Info
The parties recognize that PEOs experience rating impacts all of PEO's clients, not just Client, and accordingly, minimizing injuries benefits all PEO's clients, but in no way affects any client's ability to run its own business and control its own worksite(s) and its own employees.
The responsibility to obtain workers' compensation coverage for utilized individuals from a carrier properly licensed to do business in the State where the utilized individuals are located and which is in compliance with all applicable requirements of being a carrier shall be the responsibility of PEO.
Client shall comply with any and all safety requirements and recommendations, if any, made by the applicable workers' compensation carrier.
If a utilized individual is injured, Client shall immediately report the accident and injury to PEO. If Client fails to accommodate any utilized individual released for light-duty assignment, then Client shall pay to PEO all workers' compensation wages disbursed to such utilized individuals that should have been paid in the form of earned wages for performing light-duty services.
PEO shall have no obligation to provide workers' compensation insurance for independent contractors, subcontractors, and for employees of such entities engaged or hired by Client. Client shall not, directly or indirectly, engage or hire any independent contractor or subcontractor that does not have workers' compensation insurance coverage with respect to itself and its employees.
PEOs Payroll Obligations
PEO shall prepare and distribute payroll disbursements to utilized individuals, make the appropriate payroll deductions and collection of taxes, file the appropriate reports and make payment to proper governmental authorities, attributed to the employment of the utilized individuals.
PEO shall maintain necessary records and comply with reporting procedures and PEO assumes full responsibility for the payment of payroll taxes from payroll on utilized individuals.
Client also represents and warrants that all payments that qualify as W-2 wages to be paid to any utilized individual are to be paid through PEO and that any such utilized individuals will receive no additional wages in any form from Client.
If You Wanted to Sell Your Business During The Relationship
Client may not assign this Agreement, without the prior written consent of PEO. Client will provide at least FOURTEEN (14) days' prior written notice to PEO of any sale of Client, whether a stock or asset sale. Where PEO agrees in writing to a successor becoming obligated to comply with this Agreement, this Agreement may be terminated by PEO at any time, in PEOs sole discretion, during the first SIXTY (60) days following successor's assumption of this Agreement. Thereafter, this Agreement may only be terminated by PEO in conformity with the terms of this Agreement.
Health Insurance and other Benefit Administration Policies
With respect to any group health plan maintained by PEO, PEO assumes responsibility for proper COBRA administration, subject to timely and complete notification by Client of the occurrence of any "qualifying event."
For these purposes any group health plan shall be maintained by PEO only if the contract is between PEO and the insurer. Client shall be fully responsible for any group health plan maintained by Client.
General Liability & Other Insurances
Client will provide proof of comprehensive general liability insurance coverage for its operations, with a minimum limit of liability not less than one million ($1,000,000.00) dollars per occurrence. If any utilized individual will operate a vehicle, Client shall maintain automobile liability insurance (including Hired/Non Owned automobile liability insurance) and furnish liability insurance encompassing liability for bodily injury and property damage and against uninsured motorists, each with a minimum limit no less than one million ($1,000,000.00) dollars per occurrence. Such policies shall also include blanket contractual liability and personal injury liability coverage.
Personal Guaranty
Guarantor agrees that in the event Client has not fully complied with all requirements of the Service Agreement, including but not limited to the failure to timely make all payments due PEO pursuant to the Service Agreement, Guarantor agrees that Guarantor will upon demand by PEO pay to PEO all such payments not made by Client and in all other respects will guarantee fulfillment of the obligations of Client as set forth in the Service Agreement.
Again, this is my summarization of service agreements that average about 20 pages. I've edited many sentences and paragraphs, based on redundancy or what I believe most would view as reasonable business relationship requests.